07/10/2015
Searching for the perfect summer read? Why not support the Mizzou Alumni authors below? Take a look and add one (or all) to your "to-read" list.

opens in a new windowEveryone Dies in the End…and I Alone Escaped to Tell You by Brian Katcher
Everyone Dies is a light-hearted coming of age story about love, growing up, and what it's like to be buried alive. – opens in a new windowGoodreads
opens in a new windowI Am Legend by Richard Matheson
Robert Neville is the last living man on Earth… but he is not alone. Every other man, woman and child on the planet has become a vampire, and they are hungry for Neville's blood. – opens in a new windowGoodreads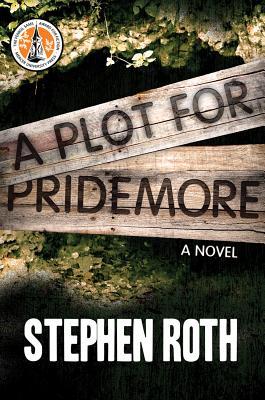 opens in a new windowA Plot for Pridemore: A Novel by Stephen Roth
"Stephen Roth, a Georgia native who has lived in Missouri for twenty years, delivers an enthusiastic novel that is urgently plotted and hilariously reveals the sparkling nuances of living in a small rural community." -Matt Baker, author of Drag the Darkness Down ( opens in a new windowAmazon)
"The plot is intriguing — dirty dealings at City Hall, corruption in government and a super-smart cop who has gotten on the bad side of the bigwigs…an enjoyable read with such a St. Louis feel…" -St. Louis Post-Dispatch ( opens in a new windowAmazon)
opens in a new windowSlant of Light by Steve Wiegenstein
His novel is an exciting and original take on the history of America becoming America, full of complex characters and rich, realistic dialogue. Slant of Light is the perfect summer read for any fan of historical fiction. – Southern Literary Review ( opens in a new windowAmazon)
opens in a new windowSaving Lincoln by Robert Kresge
"Saving Lincoln is a rare treat of a Civil War 'what if' novel that it rigorously researched with an entirely plausible Confederate plot for a desperate and dramatic stroke against Abrahm Lincoln himself. Its primary antagonists, both North and South, are well-matched, cunning adversaries who engage in a constantly escalating game of move and countermove in an ever-tightening circle of suspense and intrigue, culminating in a true nail-biting finish." -John Hill, award-winning author of the Johnny Reb series of Civil War games ( opens in a new windowAmazon)
opens in a new windowShow Me Mystery Series by Carolyn Mulford
The books feature a wounded former CIA covert operative, Phoenix Smith, who returns to her hometown to recuperate and relax with a lifelong friend. In Show Me the Murder, Phoenix must adapt her spy skills to help the friend, Annalynn Carr Keyser, discover the truth about her husband's death–and to survive. In Show Me the Deadly Deer and later books, the two women continue to risk their lives to solve and prevent other murders. Her latest book, the third in the series, is Show Me the Gold. – opens in a new windowAmazon
opens in a new windowShivaree by Margery A. Neely
"The families living in the Missouri Ozarks in 1946 had a lot to be proud about: Their local boy, Harry S. Truman, had recently been elected president, and there were opportunities to be seized. It's against this backdrop that soldiers begin to return home, careers open up, and families set their sights on property, prestige, and prosperity. However, as families anticipate a great post-war era, the growing threat of communism rears its head. The people have something else to worry about when confronted with mysterious phone calls, the deaths of three unconnected people, and an intrusion into a local armament factory." – opens in a new windowAmazon
opens in a new windowThe Bodies Left Behind by Jeffery Deaver
"The Bodies Left Behind" is an epic cat-and-mouse chase, told nearly in real-time, and is filled with Deaver's patented twists and turns, where nothing is what it seems, and death lingers just around the next curve on a deserted path deep in the midnight forest. – opens in a new windowGoodreads
opens in a new windowLighthouse Island: A Novel by Paulette Jiles
"The dystopian novel is beautifully written, and Jiles' scenes of [protagonist] Nadia navigating the crumbling cityscape and her surreal interactions with the many desperate characters are vivid, shocking and often darkly funny." -Columbus Dispatch ( opens in a new windowAmazon)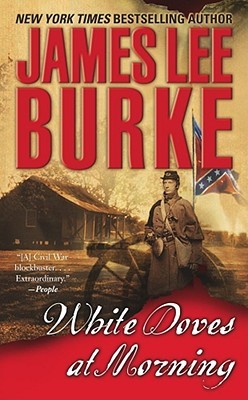 opens in a new windowWhite Doves at Morning by James Lee Burke

His (Burke's) thrillers, featuring either Louisiana cop Dave Robicheaux or Billy Bob Holland, a hardened Texas-based lawyer, have consistently appeared on national bestseller lists, making Burke one of America's most celebrated authors of crime fiction. Now, in a startling and brilliantly successful departure, Burke has written a historical novel — an epic story of love, hate, and survival set against the tumultuous background of the Civil War and Reconstruction. – opens in a new windowAmazon
---
Have you read one of these novels? Let us know what you think.